By Anant Mathur (August 2, 2010)

Which film featured the first cameo appearance by an actor?
Around The World In 80 Days (1956). Producer Michael Todd coined the phrase "cameo" for this picture as a way to convince giant stars to take bit parts. He ended up casting over 40 famous performers to make cameo appearances, including Marlene Dietrich, Frank Sinatra, Red Skelton, Buster Keaton, Charles Boyer, George Raft, Peter Lorre, John Mills, Charles Coburn and Ronald Colman to name a few.

What was the first movie to be seen by an audience?
Young Griffo v. Battling Charles Barnett (1895) was the first 'movie' to be screened for a paying audience on May 20, 1895, at a storefront at 153 Broadway in NYC.

Where was the first permanent Movie Theatre opened?
In 1897, the first real cinema building was built in Paris, solely for the purpose of showing films. The same did not occur until 1902 in downtown Los Angeles where Thomas L. Talley's storefront, 200-seat Electric Theater became the first permanent US theater to exclusively exhibit movies - it charged patrons a dime, up from a nickel at the nickelodeons.

What was the first Feature-Length film?
The Story of the Kelly Gang (1906, Australia). Australia was the only country set up to regularly produce feature-length films prior to 1911. The first feature-length film to be released in its entirety in the US was the 69-minute epic Dante's Inferno (1911).
It opened in New York on December 10, 1911 at Gane's Manhattan Theatre. It took two years to make, and cost over $180,000.

Why Hollywood?
Budding filmmakers were lured to the West Coast by incentives from the Los Angeles Chamber of Commerce, with promises of sunshine - an essential before the dawn of indoor studios and artificial lighting, a potentially-cheap labor force, inexpensive land for studio construction, and varied landscapes for all the genres of films. Soon, West Coast production was challenging other studios in New York City and Ft. Lee, New Jersey.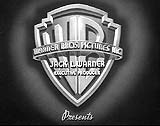 Who are the Big Five?
By 1929, the film-making firms that were to rule and monopolize Hollywood for the next half-century were the giants or the majors, sometimes dubbed The Big Five (Warner Bros., RKO, Paramount, MGM and FOX).
They produced more than 90 percent of the fiction films in America.


What film was the world's first talkie?
The Jazz Singer (1927). It was the most expensive film in Warner Brothers' history, at a budget of $500,000.

What was the first feature film to be shot in colour?
Hollywood's first full-length feature film photographed entirely in three-strip Technicolor was Rouben Mamoulian's Becky Sharp (1935). The first musical in full-color Technicolor was Dancing Pirate (1936). And the first outdoor drama filmed in full-color was The Trail of the Lonesome Pine (1936).

What is the Hays code?
The Motion Picture Production Code was the set of industry censorship guidelines which governed the production of the vast majority pictures released by major studios from 1930 to 1968. It was originally popularly known as the Hays Code, after its creator, Will H. Hays. All films would be submitted for a "seal of approval" - and if a film was unacceptable and denied a seal, it was not to be exhibited in theaters, and the studio would be fined $25,000.

Who were the most popular stars of the 1940s?
The most popular box-office stars of the 40s were: James Cagney, Clark Gable, Tyrone Power, Judy Garland, Bette Davis, Mickey Rooney, Spencer Tracy, Bing Crosby, Bob Hope, Wallace Beery, Gene Autry, Gary Cooper, Greer Garson, Humphrey Bogart, Cary Grant, and Ingrid Bergman.
In 1946, five of the year's top ten box-office films starred Bing Crosby and Ingrid Bergman.

What is Film Noir?
The genre most characteristic of the era and most associated with 1940s Hollywood was film noir. The somber, pessimistic 'genre', literally meaning "black film," was already germinating and evolving from 30s gangster films - with dark plots, untrustworthy femme fatales, and tough, but cynical, fatalistic heroes. The first, clearly definitive example was one of the best hard-boiled detective pictures ever made - The Maltese Falcon (1941).

In how many films were Katharine Hepburn and Spencer Tracy teamed together?
Nine - Woman of The Year (1942), Without Love (1942), Keeper of the Flame (1942), The Sea of Grass (1947), State of the Union (1948), Adam's Rib (1949), Pat and Mike (1952), Desk Set (1957) and Guess Who's Coming to Dinner (1967).

What are Soundies?
From 1940-1946, soundies (short black and white musical films) were produced. They were pre-cursors to present-day music videos, and were designed to be played on coin-operated, 16 mm rear-projection machines like jukeboxes, called Panorams, that were located in nightclubs, diners, roadhouses, bars, restaurants and other public places.

What was the first feature film to be broadcast on US television?
The Wizard of Oz (1939) on November 3, 1956, during prime-time.

What was the first full-length 3-D feature film?
UA's cheaply-made jungle adventure Bwana Devil (1952).

© Anant Mathur. All Rights Reserved.